How our events work
A standard B&T event is 2 hours (we'll work with you to create a shorter or longer event if needed!)
All of our bouquets are hand-wrapped in our signature Burlap, Twine, & Love! You'll get to choose what size bouquets you'd like your lucky guests to build.
In addition to Norma the VW, we'll bring two helpers and all of the local blooms we'll need to make your event a success.
During a 2-hour event, we'll help up to 30 of your guests build a bouquet. If you need more bouquets or a longer event, we'll have an extra helper tag along for an additional cost.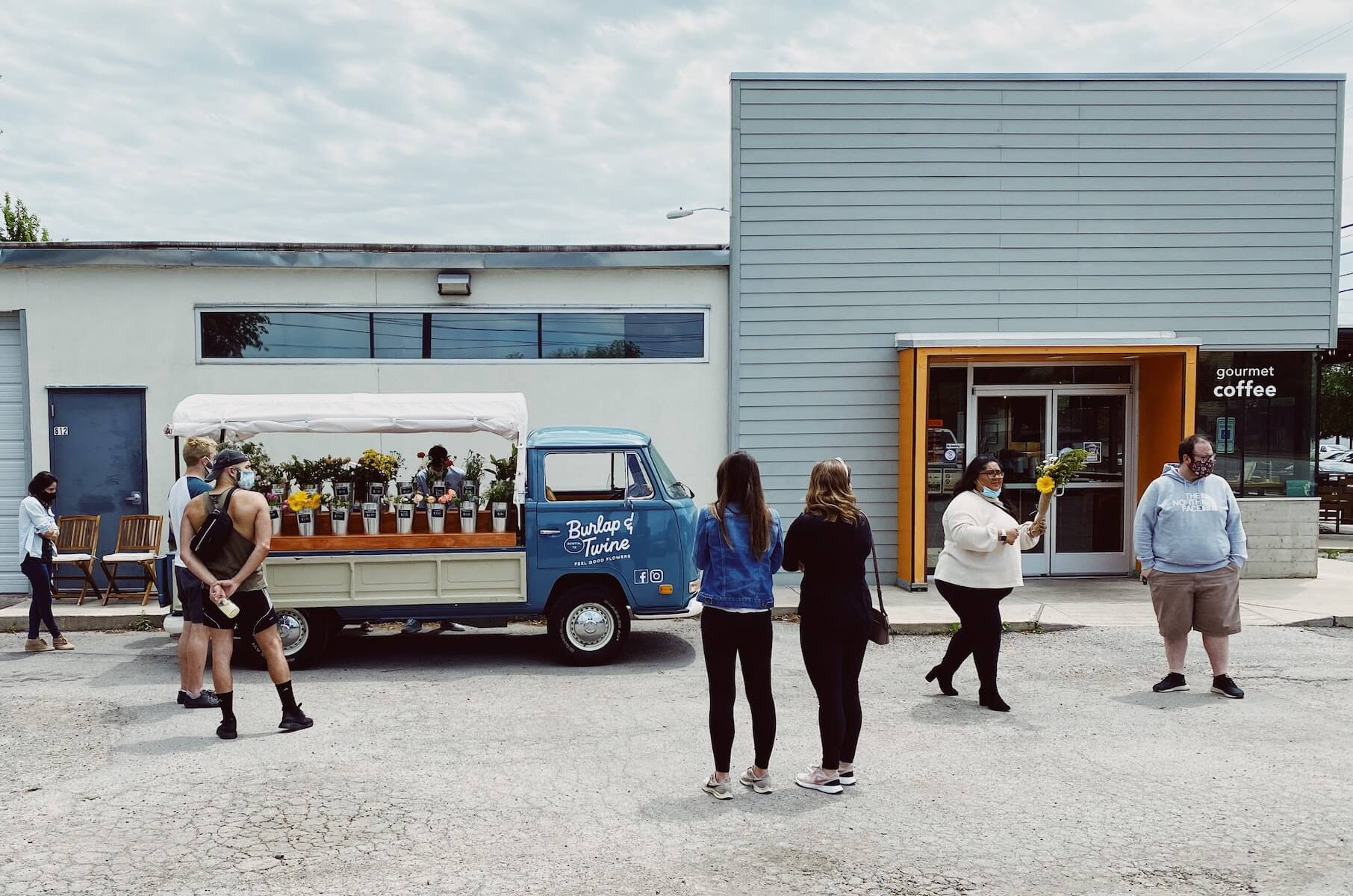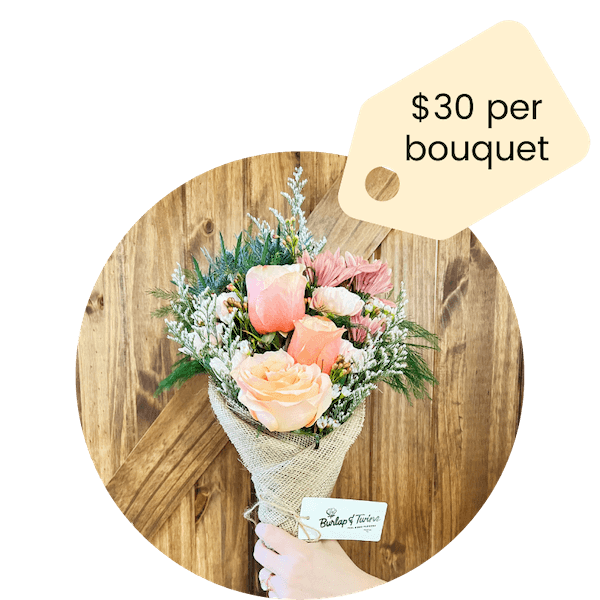 Includes up to 6 flowers + Greenery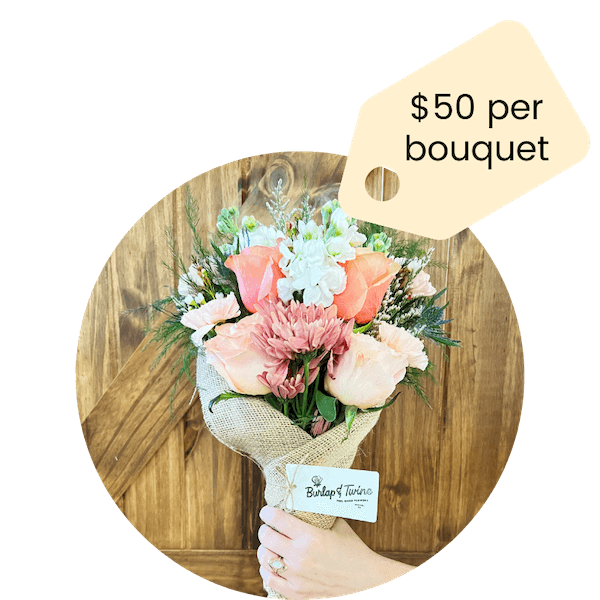 Includes up to 10 flowers + Greenery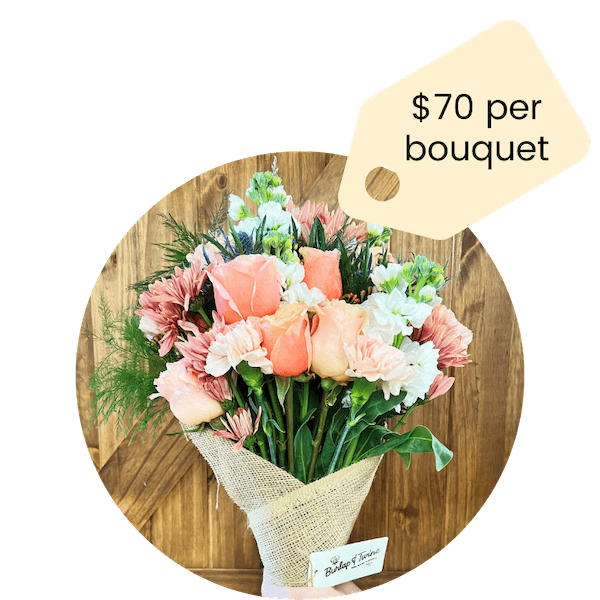 Includes up to 20 flowers + Greenery
Each event requires a $1000 minimum spend.
Additional sales tax is applied to the cost of each bouquet.
Let's get started with next steps
Complete the form below and we'll send you a custom proposal to review.
Once approved, you'll sign a contract and provide a deposit equal to 50% of your total to secure your date.